Share your expertise as part of the Bromic Architect Beta Group
Become a member of the Beta Group to give product and resource feedback and share your knowledge and expertise with the community.
Join The Bromic Architect Beta Program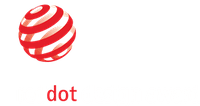 AWARD WINNING DESIGN &

SUPERIOR FUNCTIONALITY
Just like you, we've built our reputation on exceptional design. Our award winning heaters are designed and engineered in-house for maximum quality and performance. Bromic Heaters have double the wind resistance, superior coverage, and 7x the warranty coverage compared to the competition. We don't compromise.